Blockchain, AI and App Dev
Australian team 30 years e-commerce
The BlockAlchemy core team comes from Australia has been working in web technology innovations for 30 over years, and is taking this background of knowledge and expertise in design, marketing, technology, development, governance, legal and capital raising to create a winning strategy for Australian companies, plus companies around the world, that ensures the success of your project.
Barnaby Andersun on Blockchain
Watch Barnaby's Interview at Harvard Law School
BlockAlchemy CEO and Aussie founder, Barnaby Andersun has over 30 years background in tech development, ecommerce and digital marketing. Plus over 20 years as an international speaker and event organiser. Now Barnaby is an in-demand speaker on cryptocurrencies and blockchain.
Barnaby's invitations to speak on innovation technology throughout Australian capital cities over the past 20 years, as well as on blockchain and the latest AI and app developments, have included Stanford and Harvard universities and World Economic Forum in Davos.
Barnaby was invited in January 2018 to speak in Davos at the World Economic Forum on cryptocurrencies
In June 2018 to speak in Harvard University on cryptocurrencies

Spoken at Seoul Blockchain Week at investor conferences
Spoken in China, Shenzhen at investor conferences
Spoken in Tokyo at investor conferences
Spoken at Stanford University on innovation
Spoken at TEDx in Mexico
Event facilitator for the OneWorld Blockchain Alliance at Davos, Barnaby and the BlockAlchemy team was instrumental in getting the event setup for the Davos WEF.
Blockchain Speaking Engagements
Barnaby is invited to speak at events around the world, but due to his busy schedule is not able to visit to most of them.
If you have a quality event, and would like to invite Barnaby, please contact us here.
For over two decades Barnaby's unique straight up and easy to understand Aussie style and enthusiastic, high impact, dense content on technology, transformation, innovation and social impact has engaged audiences around the world, where he has impacted thousands of people, consistently leaving them with the desire to know and go deeper into the subject matter, no matter how technical. This approach has won Barnaby numerous awards at speaking events around the world, often as best speaker.
Worldwide Impact - From Sydney to Davos to Asia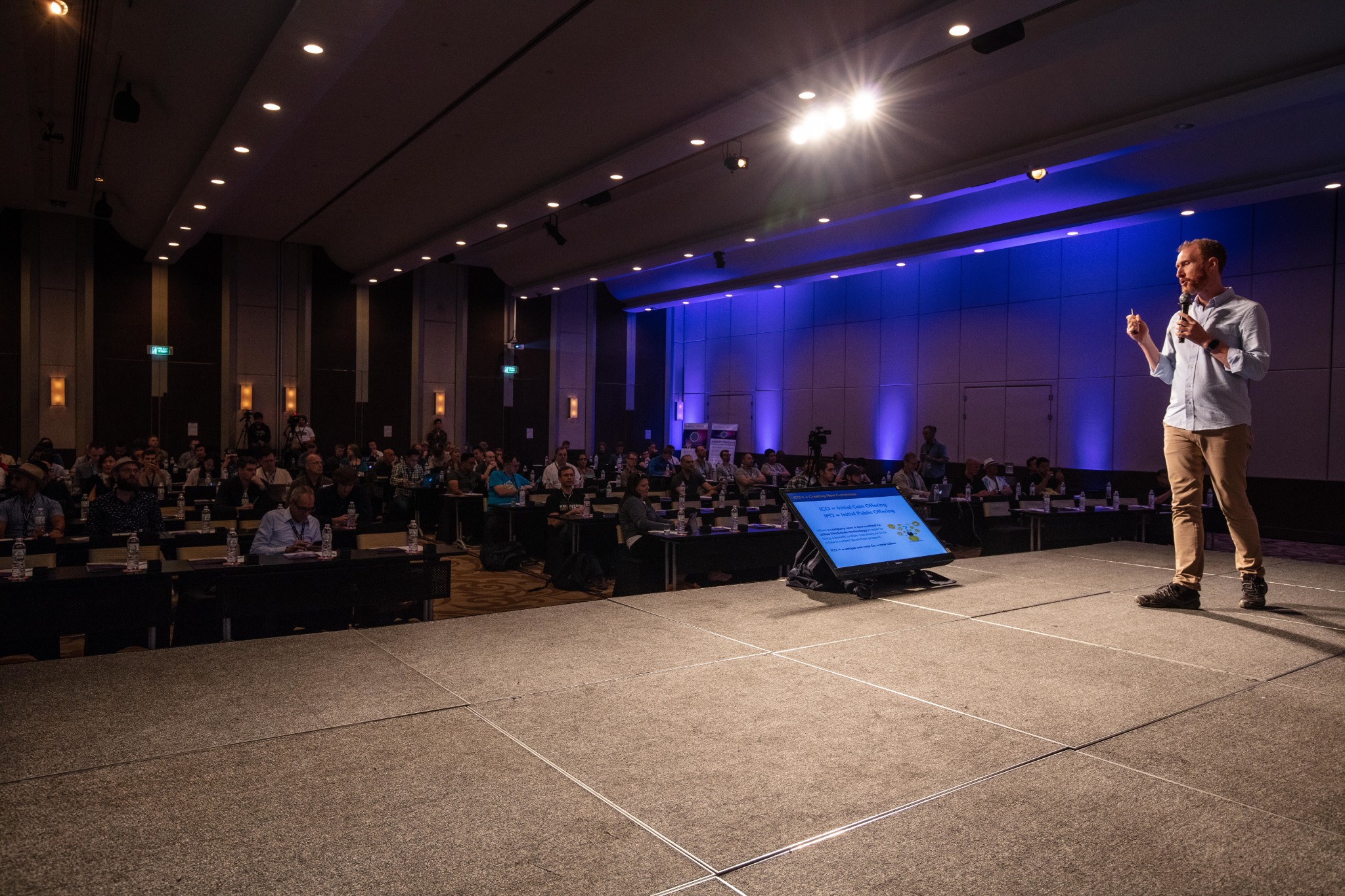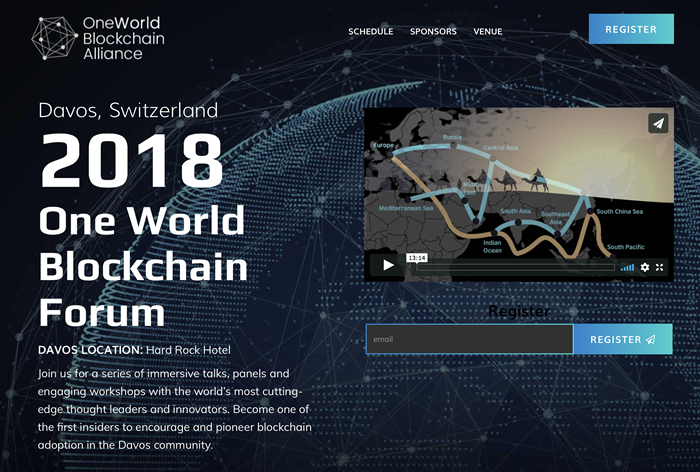 Following a 25 year career in technology that started in his home town of Sydney, Australia, Barnaby Andersun began exploring blockchain in 2012, since 2016 he has made cryptocurrency and decentralisation the central focus for all of his online projects. Of particular fascination to Barnaby is the ICO process of inventing a unique use case and tokenomics for emerging cryptocurrency projects.
Barnaby Andersun is the founder of BlockAlchemy.io – a Singaporean Venture Fund combined with a full service ICO accelerator digital agency which works with select ICO projects. Blockalchemy prefers to work on a project from conception, refining the token model and unique usecase through to whitepaper, marketing and investor engagement.
Focusing on the Asia region, Barnaby has a wide network to key investors through China, Japan, South Korea, Hong Kong and Singpaore.
Barnaby first started in technology in 1993 in Sydney, seeing his career take off when he joined Australia's first major Web Design & Development in Brisbane, Queensland, Australia. Barnaby has been involved in all aspects of emergy web technologies since their conception which has made Barnaby a true pioneer in technology in web development, ecommerce, digital branding & online marketing.
Barnaby Andersun, these are recent videos from the TOKENOMX conference in 2018, where Barnaby was rated top speaker at this three-day networking and education event for traders, investors, and entrepreneurs in the blockchain space.
Barnaby's unique Australian style suited both his crowd engaging and passionate presentation on the blockchain, plus Barnaby's style worked equally well for being the moderator on bitcoin discussion panels.
Barnaby speaks on Web 3 and Blockchain panels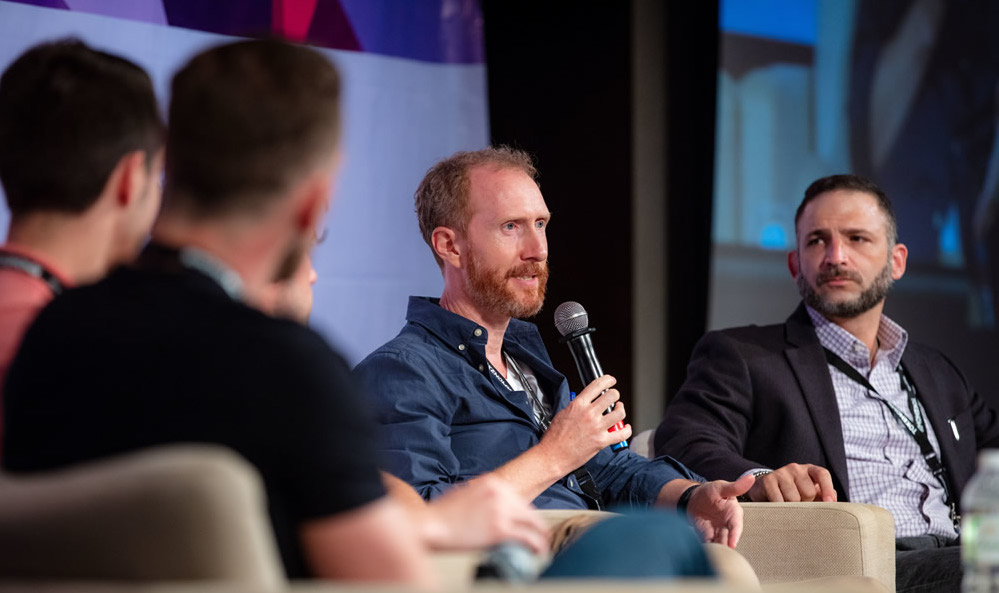 Barnaby speaks at Harvard and WEF on Blockchain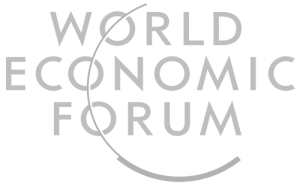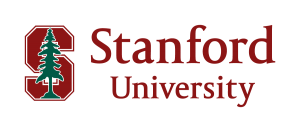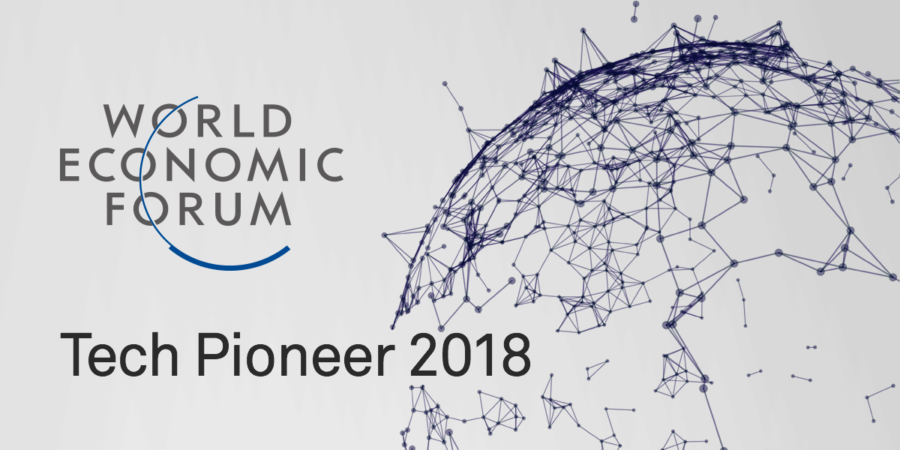 Partner With BlockAlchemy
With Our Venture Impact Fund
Built On Our Qualified Investor Network
To Drive Your Project to a Successful Capital Raise
With Our Winning Token Formula
Built On Our Qualified Investor Network
And Proven Marketing Systems
Submit Your Token Project Application For Us Review
Unique Token Use-Case Dev to Token Funding Hard Cap = 4 Months
Taking Your Project
To The Moon
At BlockAlchemy we are only looking to work with projects that have potential, resources and commitment to go to the moon. If you and your project has what it takes, we have the team, skills and networks to take you there.
If this is you… please contact us!
[ultimate_spacer height="40″]
6.2
Billion Raised For ICOs in 2017 $7.8B in 2018 from 2000+ ICOs
With 100 new ICO's being listed each day from the start of 2018, your project needs to stand out from the crowd. You need a truly winning original idea that connects with the blockchain investor community, proving without a doubt that your token has a unique use case, while at the same time demonstrating that you are not a security and breaching the law with the SEC. Plus, you need a well executed winning marketing strategy that catapults you to top of mind for an ICO investor.
Most ICO's won't even have a well thought unique use case for their token, nor securities compliance and carefully calculated tokenomics.
So while there's more competition than ever in the ICO space, 90% of those ICO's being listing will be sketchy. And so you need to work extra hard to prove that your quality project is backed by a solid business model. You need a well written whitepaper that quickly conveys integrity, proving that you know what you're doing and showing how your token will deliver on your unique use case.
Complete ICO project is 3-5 months from initial conception to hard cap funding realisation & exchange listing
(click or slide the ball along the line) Idea Alchemy
Critiquing and examining your idea
Does your idea pass our blockchain/ICO criteria
Do you have a unique use case for your token
Does your idea focus on a decentralised /community model with real innovation for the blockchain industry, or is it more about just raising capital, in which case an ICO may not be the best method
Re-creating your idea so that it becomes a genius idea for the blockchain
Whitepaper Alchemy
Taking your ideas and crafting them into a compelling whitepaper
Writing a whitepaper that is a perfect blend of technical, concept and vision
Designing necessary diagrams that bring your project to life
Creating a branded whitepaper that stands out like a company prospectus
Website Alchemy
Designing a beautiful website that perfectly captures your vision
Branding your vision so that everything you do fits with the ICO market
Compelling graphics and text that inspire trust in your brand
Technical Alchemy
Smart Contract;
Smart Contract Management System;
Auditing of your smart contract;
Consultations by developers on setting up the technology tools.
Legal Alchemy
Review and recommendations: Token legal concept, White Paper, landing page;
Set of legal documents, including Token Purchase Agreement, Terms of Use, and Privacy Policy;
Consultations on legal aspects by external attorneys experienced in supporting ICOs;
Governance models on how your project will operate;
Corporate setup with compliant ICO friendly jurisdictions.
Marketing Alchemy
Marketing & PR strategies focused around dozens of proven tactics, specifying each tactic's potential impact;
Bounty Program setup to conduct marketing campaigns in multiple languages;
Consultations by marketing experts on deployment of marketing tools.
Some of the projects that our team has developed and worked on
At BlockAlchemy we have a full service team that covers everything from token creation and programming, to design, development, marketing, PR and whitepaper writing. At the core are the idea generators, those that come up with the genius ideas that will send an ICO into the stratosphere of success.
Barnaby Andersun
Technical Design Architect & Strategist
Barnaby offers companies complete solutions for design, development and marketing themselves. For the past 8 years, his focus has been on blockchain technologies, where Barnaby has been able to build upon his 30 years of experience in digital design and development, having built hundreds e-commerce websites and apps since the webs inception. His team of developers and designers focus on creating innovative technologies for blockchain and e-commerce platforms and projects. Barnaby is a sought after international speaker, having trained over 2,000 people through the US, Asia and Australia, having been invited to speak at Harvard, Stanford and WEF Davos. Barnaby has a clear step by step process on the strategies to build blockchain, online audiences, social media and ecommerce.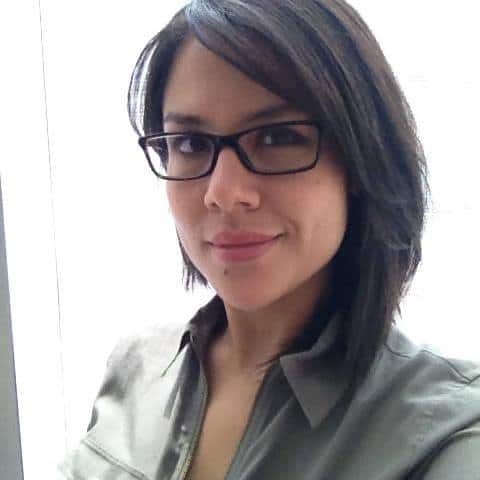 Bruselas Gómez
BlockAlchemy Co-Chair, Blockchain Community Strategies
Bruselas is a linguist with extensive experience in Business and Community Management, having also collaborated in IT, Cryptocurrency and ICO projects for the North & Latin American markets, and in different industries such as medical, nutrition & research, telecommunications, and printing, for the last couple of decades. Her multicultural background and ongoing curiosity led her to live in places such as Spain, Thailand, the US and México.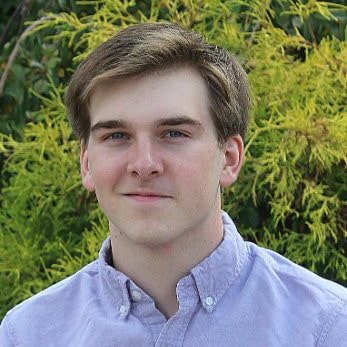 Zach Fitzner
Blockchain Tokenomics Strategist
Zach has been working with cryptocurrency for over five years. Initially he started as an Ethereum miner and built large Ether farms for clients. Following this he joined the Gizer.io ICO and became the head product strategist and overall consultant for creative ideas and development. Zach came up with the entire concept and spearheaded the idea that lead to the Gizer project generating their first $9million in their pre-ICO. Since then, Zach has been working as a consultant for other ICOs including Districts.io and many others. Zach's deep knowledge of the blockchain helps with business implementation, Initial Coin Offering strategies, and understanding the requirements for the unique use case of a token. I'm well versed in many different blockchain implementations, specifically Ethereum, Bitcoin and IBM's Hyperledger.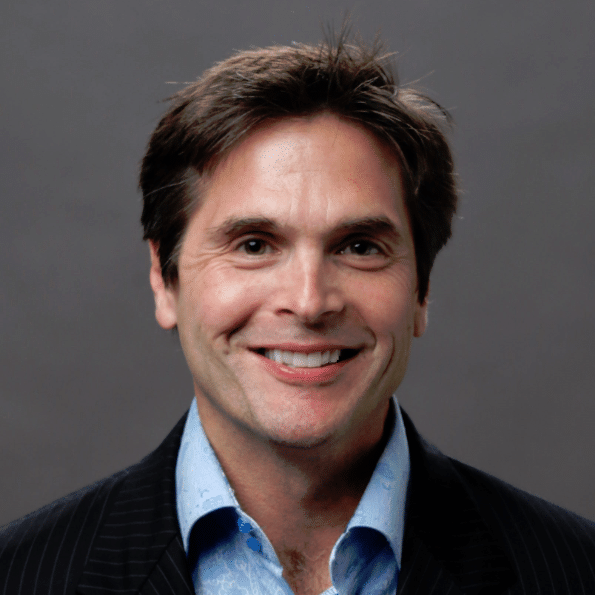 Mark Fidelman
Digital Marketing Strategist
Mark has been named a 2016 Top 20 influencer of CMOs by Forbes Magazine, a Top 25 Social Media Keynote Speaker by Inc Magazine, and a Huffington Post Top 50 Most Social CEO.  Mark writes the Socialized and Mobilized Columnist on Forbes, is a contributor to TechCrunch and Seeking Alpha, where he writes about blockchain and other technologies. He is also the author of the book SOCIALIZED. Mark's passion had driven him into the field of cryptocurrencies, where is able to bring more than two decades of marketing technology and customer experience where he has led numerous strategic initiatives and programs while working in partnership with companies like Oracle, Microsoft and IBM.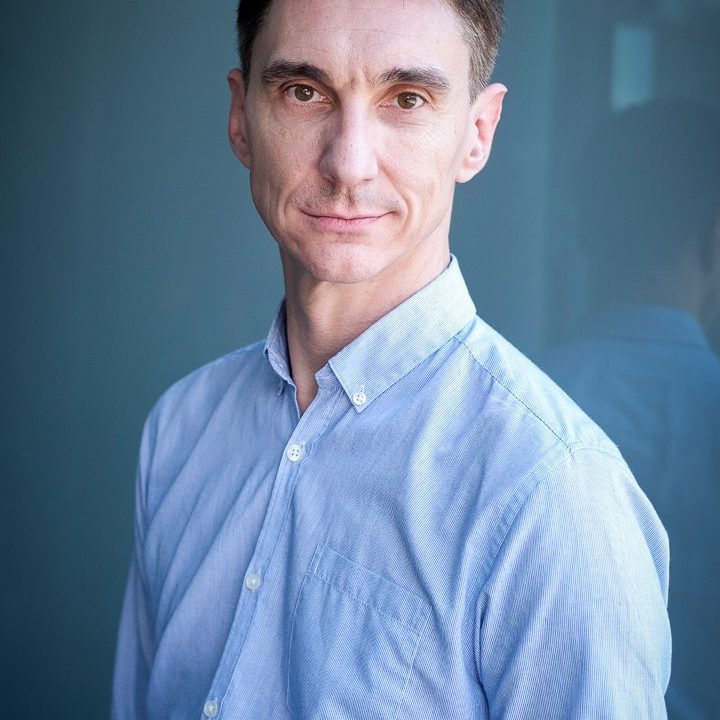 Martin Higgins
Copywriter and Media Director
Martin is a co-founder and Media Director of ANK-OTC, a cryptocurrency OTC brokerage. He is a journalist and copywriter of more than twenty years, experienced in news production, commercial writing and public relations. In 2017, he worked briefly as a cryptocurrency and blockchain journalist (CryptoInsider.com) before becoming involved, as content writer and Media Director, for the ICO which led to the founding of ANK-OTC. He is also an author (Human+) and occasional podcaster (TheEternities.com), on the themes of human potential and emerging technology.
Take Your Project to the Next Level